The Value of Traditional Media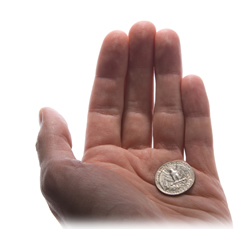 Question: How to value radio, television or newspaper?
Answer: The size and or quality of their audience.
That's what every little soldier of any given media behemoth would lead you to believe until she sucked every ounce of your budget from you. If a salesperson tells you they'll let you pay them to place your message in front of their audience for a price, then is the value in that presentation or the results it garners for that one investment? It's neither.
The value in any media is based solely on how many of your customers or potential customers you can acquire and begin a relationship with...not through the media in which they were mined, but directly with that customer on his own terms using your business as the media.
Technology makes this happen, and know how of how to bridge that mindset from where you currently find yourself to where you want to be is why Carr Knowledge, and the numerous boutique agencies across the country who drive Interactive Marketing & Advertising, into the most sought after information and communication platform in the world. In other words, we take a business from,
"Gee, I'll just spend 3% to 5% of my gross sales on this station in hopes that one of these days this goofy audience of theirs understands what I'm saying enough to come buy from me!"
To
"I've increased sales, reduced media expenditures, and my customers told me how to do it."
Are you ready for some of this?
Come and get it.