Music Imaging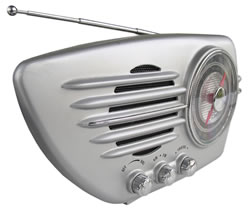 Our booming voice and creative genius behind the simplicity of the Bud Frog Campaign, anchors a creative team & resource Rolodex with unmatched credentials for Carr Knowledge.

Tom Woodard has created & produced commercials for Budweiser, McDonald's, Ford, UAW, NASCAR, Coca-Cola, Molson, Honda, Oprah Winfrey & many more. He's voiced commercials for Frito's, Budweiser, NHL, Discover Card, Bud Light & many, many others. His most celebrated vocal & creative credit, as the booming voice of "Bud", the Budweiser Frog heard around the world.
Our team has names like Steve, Glenn, Lyle, Rob, Eric & Boyd. Now listen to what scores of research will obviously point out...music makes advertising more memorable, emotional & easy to remember...
With you, we discuss your ideas & dreams, help define the role of music imaging and sound design for your project, then, turn these concepts into inspiring solutions. We know all sides of the music & advertising industry. Having spent our collective careers working with artists as a producers, writers & traveling the country working with ad agencies on numerous local, regional and national campaigns, you won't find a more diverse, more connected creative shop anywhere. We're staffed with former concert promoters for Michael Hedges, George Winston, Jumbo Shrimp, Jimmy Buffet, Scott Cossu, and Shadowfax. We've produced record projects for Mickey Basil, Billy Dean & The Relatives and Rush Hour. We've co-created Beach TV, a tourism information channel now located all over the southeast, including Atlanta, New Orleans, Key West & Myrtle Beach. We've even produced rodeos. Geez....